Tandem Solution
The PCSS-A platform expands the possibilities for machine control with the next generation solution for tandem press brakes.
Overview
Our advanced Tandem Adaptor solution synchronises safety functions and control across both machines and when paired with the dedicated LZS-XL optical system, it provides flexible guarding in both single and tandem configurations.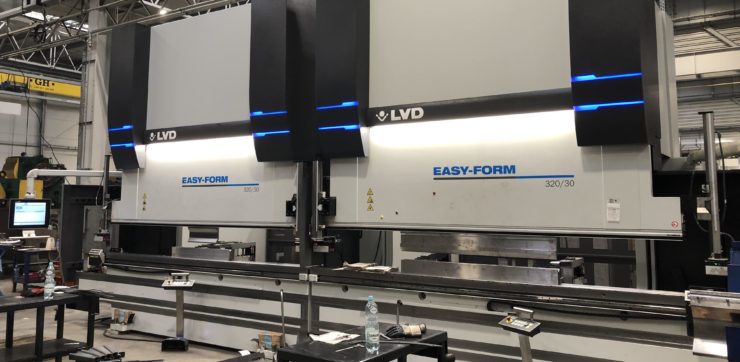 Tandem Adaptor
The PCSS-A Tandem Adaptor is a compact module that interfaces the PCSS-A controllers in the master and slave machines via a safety communications protocol that simplifies installation and eliminates complex wiring. Management and switching of foot pedals, emergency stop buttons as well as side and rear gate interlock switches is handled automatically when the machines are operating in single or tandem configuration.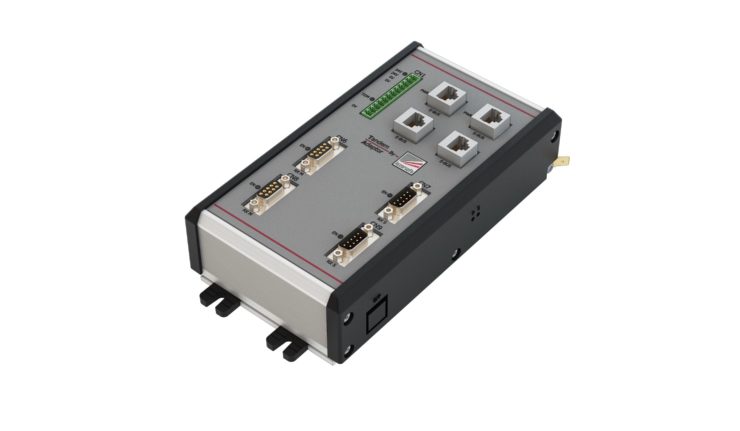 Simplified installation
The Tandem Adaptor simplifies installation with significantly less wiring in each of the machine cabinets and between the two machines. An electrically isolated Expansion Bus connection between the Master and Slave PCSS-A safety controllers provides synchronisation when operating in tandem mode.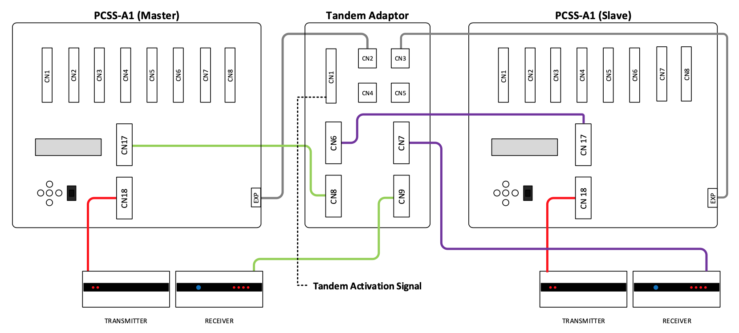 LZS-XL Optical Protection
For optical protection, the tandem solution incorporates the LZS-XL optical system that is also managed via the Tandem Adaptor. The LZS-XL is specially designed for tandem press brakes with long-range operation of up to 15 metres. LZS-XL takes advantage of advanced camera technology to achieve significantly greater resistance to machine vibration and environmental effects, even in extreme operating conditions.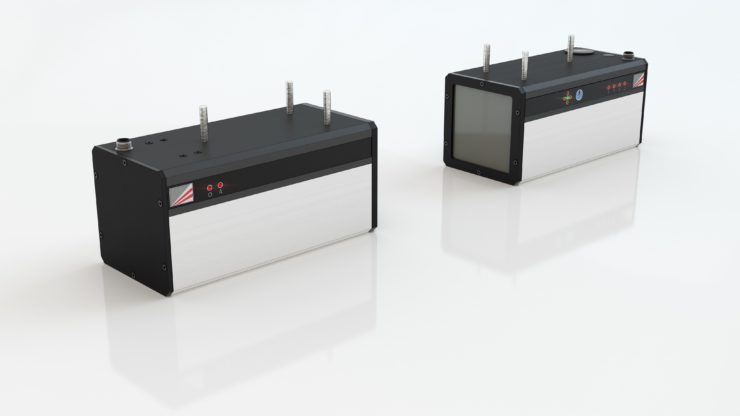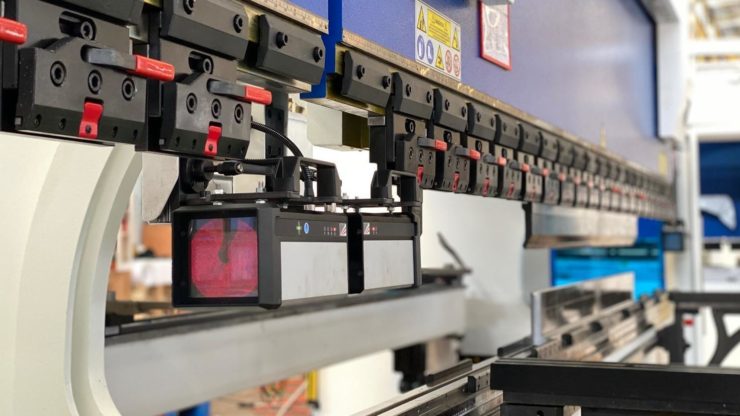 Single machine configuration
When in single configuration, both machines can operate independently at high-speed with separate sets of the LZS-XL providing optical protection on each machine and with the added benefit of enhanced performance by enabling a minimum speed change point of just 3mm for both flat sheet and box bending.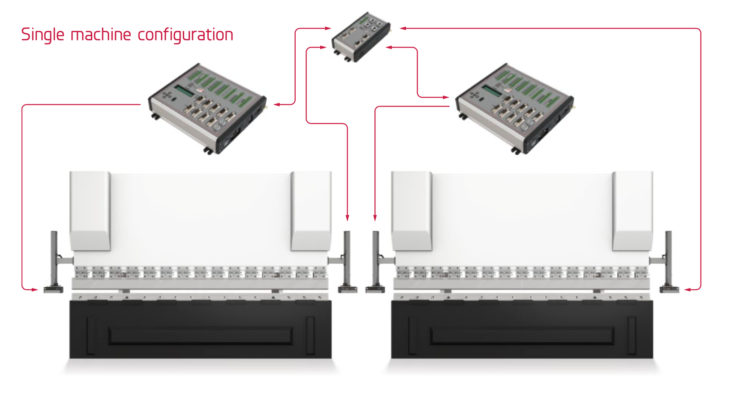 Tandem machine configuration
When operating in a tandem configuration, the middle transmitter and receiver pair are removed* and the Tandem Adaptor manages switching and control of the LZS-XL system with optical protection spanning both machines. High-speed closing movement is protected through the system's advanced camera technology while safety is maintained without unnecessary interruptions, even if the machines are out of synchronisation prior to reaching the pinch point**.
*A custom mounting solution is required to suit the mechanical design of the tandem machine.
**For optimal performance, we recommend that tandem synchronisation does not exceed +/- 5mm.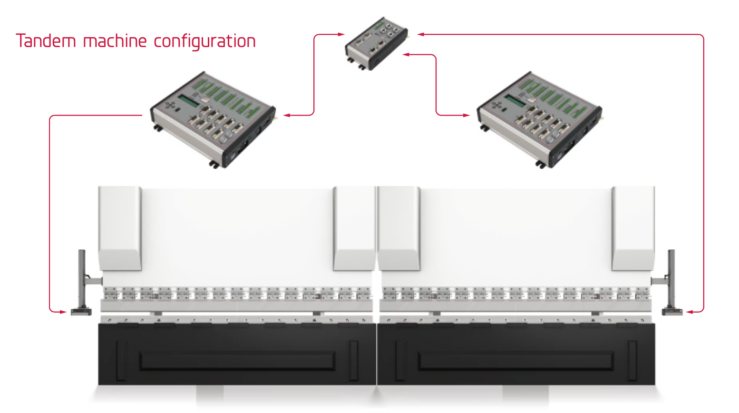 Tandem operation
With an OEM custom designed mounting bracket system, the centrally mounted LZS-XL transmitter and receiver can be quickly moved clear for a simple and fast transition from single to tandem configuration. This video shows an example of a tandem machine that uses a combination of Lazer Safe linear brackets for the outer LZS-XL transmitter and receiver units and a custom bracket system designed by the press brake manufacturer for the centrally mounted LZS-XL units.
Here is another example of a tandem machine that uses custom mounting brackets designed by the press brake manufacturer that includes adjustable linear brackets the outer LZS-XL transmitter and receiver units and a removable bracket system for the centrally mounted LZS-XL units.
Contact Us
Contact us if you are a press brake manufacturer and would like to find our more about our OEM solutions.