Our People
The true value and success of our company is in our people, all with a shared passion in upholding our core values in customer focus, innovation, performance, quality and safety. Our people bring a diverse range of backgrounds, professional accomplishments, industry experience and education to their positions within the company. We have ever growing teams of dedicated people across key departments including production, research and development, engineering and customer service. Read more about our key people.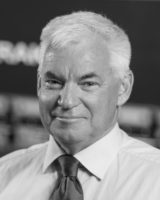 Rob Appleyard Founder - Director
Rob is the founder and managing director of Lazer Safe. Rob directs all areas of the company including marketing, sales, financial management, research and development, production management and human resource management.
As a long serving member of the European CEN/TC, ANSI B11.3 and ISO/TC 39/SC 10/WG 1 standards committees, Rob is highly regarded by the global press brake community as a leading expert in the fields of press brake safety and safety standards.
Away from the office Rob is a license holder with the FIA CAMS motor racing body and competes on the track in both Formula Ford and Formula 1000 Championships. He also has a long association with yacht racing and currently competes in one-design-keel boat racing. His passion for competition racing and performance vehicles fuels his relentless pursuit in developing products and technology that achieve the highest level of performance for Lazer Safe customers.
Rob first established the World Citizen concept as a pathway for Lazer Safe to contribute to underprivileged communities around the world. This is an initiative that has led to the creation of the Lazer Safe Foundation which in turn, has aided in the financial sustainability and support of underprivileged communities.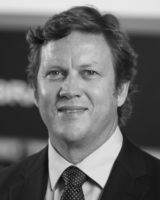 Ian Costley CA CEO
Ian is co-founder and director at Lazer Safe. His general role is a combination of marketing, sales, finance management, research and development, production management and human resource management. Ian initially held a non-executive role before taking a full-time position in 2006. Ian has been the key driver of fund sourcing and structural changes at Lazer Safe since the company's inception.
In 2016, Ian investigated the initial opportunities for community advancement in Zambia. This has since been embraced as part of the company's World Citizen culture and has been transformed into the Lazer Safe Foundation.
Away from the office, Ian is a keen surf-ski paddler who participates in training and racing at local surf club events as well as marathon paddling events.

Brad Shea Operations Manager
Brad joined Lazer Safe in 2007 as Production Manager for seven years before transitioning to his role as Operation Manager. Brad oversees many areas within the company including engineering, production, purchasing and logistics.
Paul Sertis Customer Solutions Manager
Paul has been with Lazer Safe since 1999. His current role is a combination of marketing, sales, product concept development and testing, product support and managing international retrofit dealers and distributors. He is also responsible for managing general marketing activities including marketing copy, website administration, social media, exhibitions, advertising and customer communications.
John Barnett Customer Service Team Leader
John joined Lazer Safe in 2003 and is Customer Service Team Leader and lead integration engineer. John manages the direct product integration and support with the company's key OEM customers as well as managing the customer service team to ensure a high level of customer and product support. John also plays an integral role in the R&D development team in ensuring customer hardware and software requirements are developed and implemented.
Paul Gould Hardware Engineering Team Leader
Since joining Lazer Safe in 2002 Paul has led the design and manufacture of safety controllers and optical laser protection systems. Paul has been instrumental to the overall quality and success of the company's products and continues to innovate new technologies with his extensive knowledge of cutting-edge electronics and optical systems.