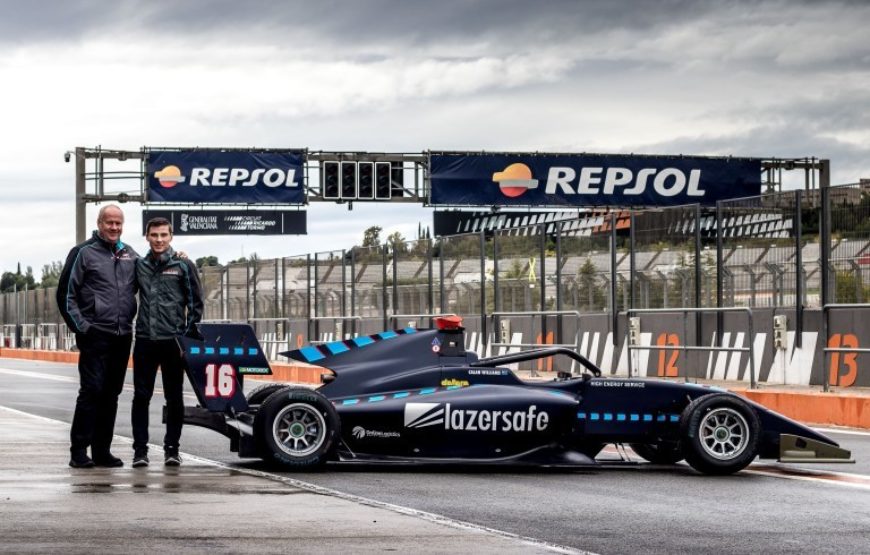 ---
19 year old West Australian Calan Williams will compete in the 2020 FIA Formula 3 Championship with Swiss based team Jenzer Motorsport.
Calan has been signed by the team following a successful 3 day test in the Official FIA F3 post season testing in Valencia.
The FIA Formula 3 Championship takes place across 9 rounds all at Formula 1 Grand Prix events along with FIA F2 and of course Formula 1 itself.
Since winning the 2017 Australian Formula 3 Championship in his debut season, Calan has raced with Fortec Motorsport in the 2018 and 2019 Euroformula Open F3 Championship on some of the most famous F1 circuits through Europe. In this very competitive Championship highlights this year included a 4th place finish at the Red Bull Ring in Austria and a run of 7 points finishes in a row.
"I am incredibly excited about the year ahead, and to be able to race during F1 events in front of F1 teams is a huge opportunity," said Calan.
"Driving the car in Valencia was an amazing experience. It is a real step up from the Formula 3 car I have driven for the past two seasons in Europe, with much more power, more downforce, and being a larger car it is heavier and more physical to drive".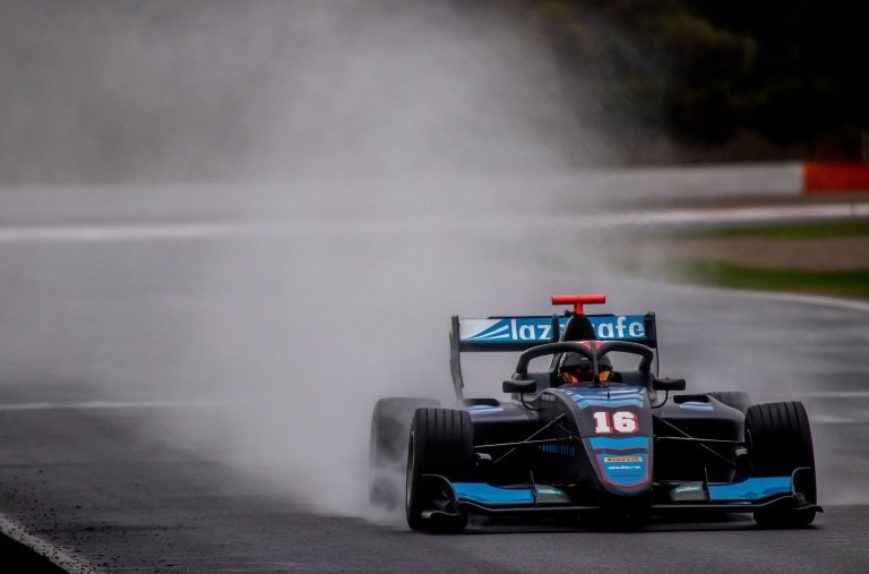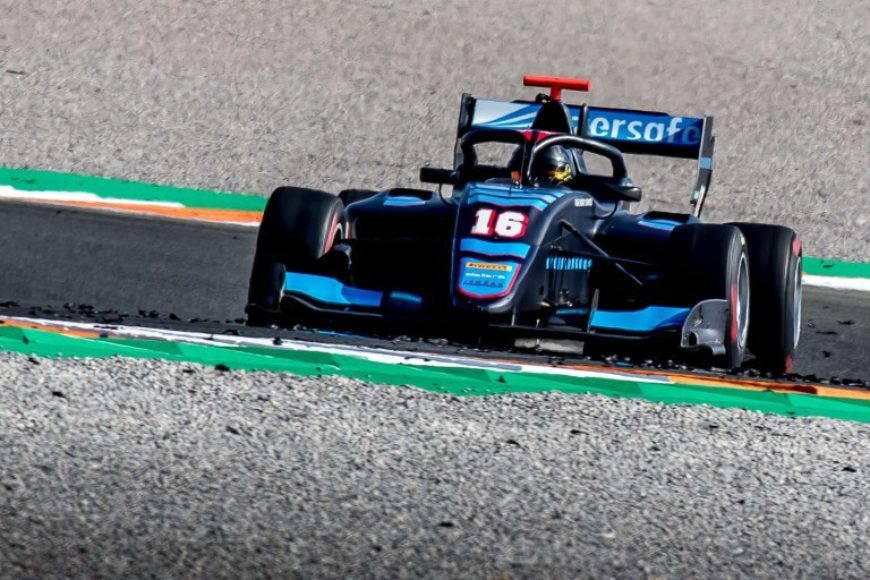 The conditions for the three days testing in Valencia were very challenging with a mixture of wet and dry running day 1, fine conditions day 2 and heavy rain all of day 3.
"Having my first outing in the car in the wet was certainly being thrown in the deep end! But to be P16 of the 30 drivers day 2, with most of those ahead being current drivers in the 2019 Championship was really pleasing. Also to be only 7 tenths of a second off the quickest time was even better, and considering it was my first time in the car, a really good place to start."
"With the extreme wet day 3, that was a great opportunity to work on racing in those conditions before having to do so on a race weekend next year."
Jenzer Motorsport are a race winning team in the 2019 FIA F3 Championship, and have a long successful history in GP3, the predecessor to the FIA F3 which was new for 2019.
Team Principal Andreas Jenzer said,
"Last week I was very pleased to meet Calan when he visited our workshop for a seat fitting. After spending some time with our engineers on preparation work for the Valencia test, it was obvious to see he is a professional and focused young Australian man".
"Following on from the three days test, which were held in a range of varying conditions, clearly, we can see his potential. We are excited to be working together with him next year and look forward to a successful partnership".
Prior to the testing in Valencia, Calan spent the week in Switzerland with the team.
"All of the team are fantastic, everything clicked very quickly and I really like the way they are focused to achieve the best results on track, have high expectations, but are also interested in how I continue to develop as a whole person outside of racing", said Calan.
"Switzerland also looks like a great place to be spending quite some time next year".

---
Calan's racing is supported by a strong team of sponsors including Major sponsor Lazer Safe who have been with Calan for a number of seasons.
---
He also has the backing of a group of investors made up of prominent Perth business people with Dale Alcock playing a lead role to ensure Calan has the opportunity to achieve his ultimate goal of Formula 1.

Dale Alcock said;
"Calan is a young man with inspiring drive and determination. The way he soaks up the pressure of one of the toughest sports there is extremely impressive. The way he performed in Valencia in a new car, on a new circuit in very challenging weather conditions further demonstrated this."
"Securing his seat on the FIA F3 grid 2020 is a huge step, where he will compete in front of the world and under the noses of the F1 teams during F1 events."
"It is amazing seeing a young lad from a normal family taking on the best in the world in the most expensive sport there is. I am proud to be a part of it, and all of Perth should get behind him and his Formula 1 bid."
"He is just two steps away now from achieving his ambition".
---
The 2020 FIA F3 Championship commences with 3 days of Official testing at Bahrain in March ahead of Round 1 at the Bahrain Grand Prix later that month.
FIA F3 Championship Calendar
19 –22 March 2020 Formula 1 Bahrain Grand Prix (Sakir)
30 –03 May 2020 Formula 1 Dutch Grand Prix (Zandvoort)
07 –10 May 2020 Formula 1 Spanish Grand Prix (Barcelona)
02 –05 July 2020 Formula 1 Austrian Grand Prix (RedBullRing)
16 –19 July 2020 Formula 1 British Grand Prix (Silverstone)
30 –02 August 2020 Formula 1 Hungarian Grand Prix (Budapest)
27 –30 August 2020 Formula 1 Belgian Grand Prix (Spa-Francorchamps)
03 –06 September 2020 Formula 1 Italian Grand Prix (Monza)
24 –27 September 2020 Formula 1 Russian Grand Prix (Sochi)