Calan Williams Racing
Lazer Safe is proud to be a supporter and major sponsor of Calan Williams Racing.
Lazer Safe Managing Director Rob Appleyard first came to know Calan Williams as a young driver when they were both competing in Perth with Fast Lane Racing. Rob had recognised Calan's talent and potential as a driver and remained in contact with Calan and his father Greg Williams over the next few years as Calan went on to compete on the east coast in the Australian Formula 3 Championship Series. Through his association with the Williams family, Rob offered to sponsor and support Calan in his transition to Formula 3 racing in Europe and on his continued journey towards Formula 1.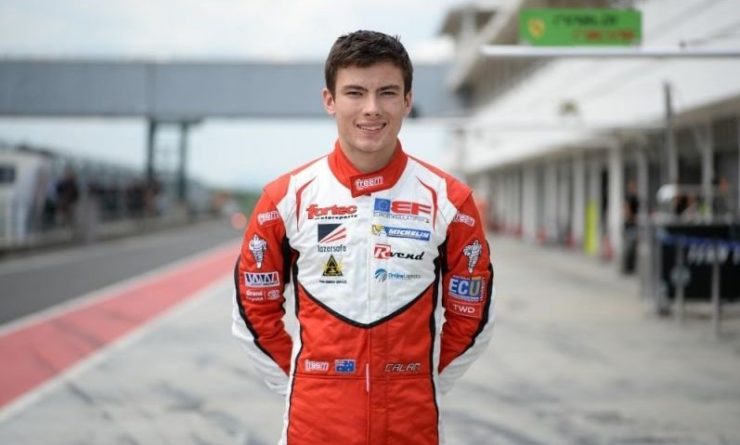 About Calan Williams
At only 17 years of age, Calan Williams is without question one of the most exciting prospects on the Western Australian motor sport scene, underlined in no uncertain terms in the August Round of the 2015 WA Formula Ford State Championship. Calan's first ever car race, he dominated the field qualifying on the front row of the grid and won the event.
In 2017 he further asserted his talent by dominating the Australian Formula 3 Premier Series, winning the title in his debut season and claiming Pole Position and wins at every round. Now racing in Europe amongst the world's best in Fortec Motorsport's F3 team, Calan has underlined himself as one of Australia's best future Formula 1 prospects
Career Highlights to Date
7th place in debut international F3 race, Paul Ricard, France
2017 Australian Formula 3 Champion
Pole Position in all 6 rounds of Australian F3 Premier Series to date 2017
Won debut race in 2017 Australian F3 Premier Series
Outright lap record at Morgan Park on debut, 2017 Australian F3 Premier Series
Won Rounds 2, 3, 5 and 6 of 2017 Australian F3 Premier Series
Lap Record Holder Formula 3 Mallala Raceway
Pole Position 6 of 7 rounds of 2016 WA Formula Ford State Championship
2nd 2016 WA Formula Ford State Championship
EuroFormula Open Championship
In 2018, the series enters its 18th year, continuing to attract an incredible standard of up and coming drivers from all around the world with extensive television coverage across more than 50 countries. The series has consolidated its position as a key step on the Formula 1 pyramid. Drivers such as Sebastian Vettel, Nico Rosberg, Sebastien Buemi and a number of others have progressed through its ranks. The series is entirely run on current or past F1 tracks of Estoril, Spa, Paul Ricard, Hungaroring, Red Bull Ring, Silverstone, Monza and Jerez.